The stackable organizer system fits neatly into your suitcase to keep your clothes from bunching and wrinkling. Better than packing cubes as there is no need to unpack. Just pull what you want from the middle. Each interlocking divider acts like a thin and flexible mini shelf allowing you to stack your clothes neatly and accessible. Pull items from the middle without disturbing the stack since each item is separated from the rest.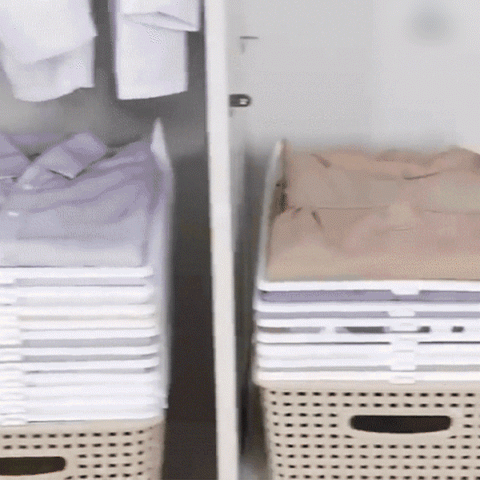 Features
RESISTANT MATERIAL: The closet Organizer is more resistant than similar products. Made of high-quality polypropylene, 100% recyclable and without chemical pollutants.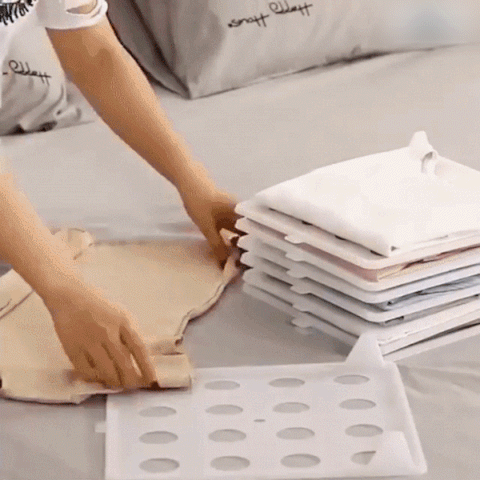 ANTI-WRINKLE ORGANIZATION: Save space and organize your linen without folds in cabinets, dressers, shelves, suitcases and lockers with our separators.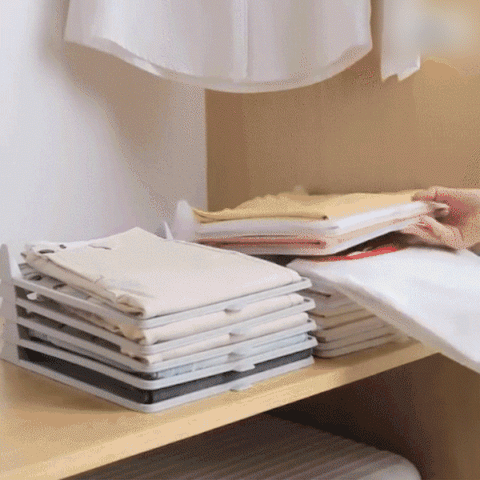 ANTI-MOISTURE PROTECTION: Organizers for t-shirts, shirts, trousers and fine garments have a non-slip design and allow to circulate the air avoiding moisture in closets and dressers.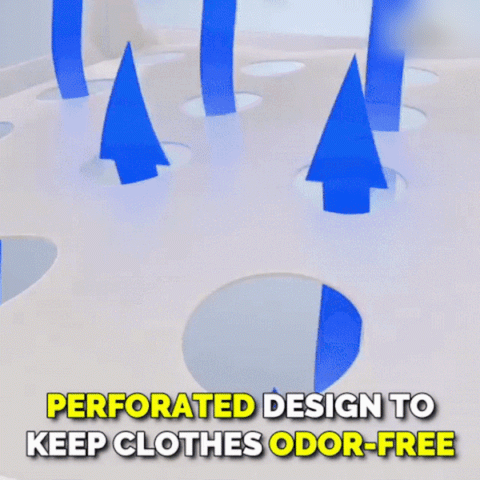 EASY AND VERSATILE: Comfortably organize children's clothing, women's clothing and men's clothing. Ideal for storing shelves of cabinets in your home.
Specifications
Size: 33 * 34 cm

Weight: 577 g

Material: PVS

Qty: 10 PCs

Color: transparent
Package includes
10 PCs * 

Smart Wardrobe Clothing Organizer